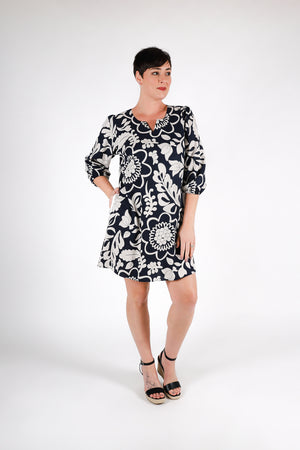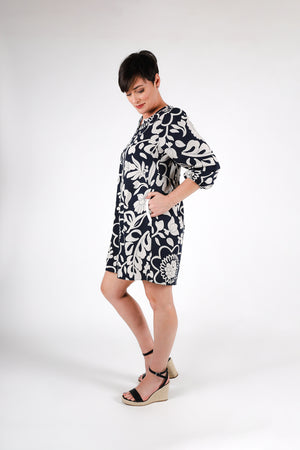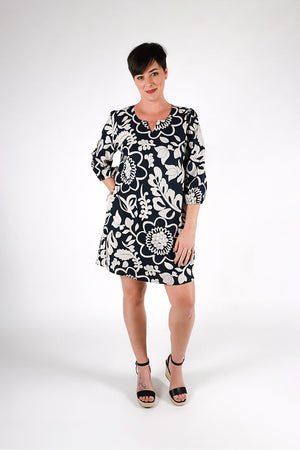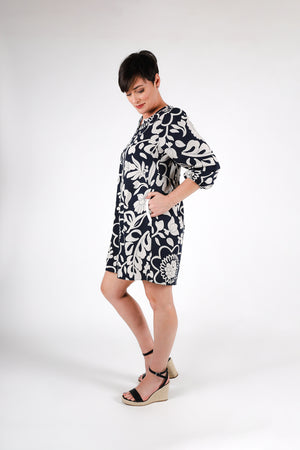 Happiness Dress | Palms of Time
The perfect combination between laid back and look at me go. The Happiness Dress in our Linen blend is just going to get better with time, wearing, and washing. The open notch neckline, bracelet length sleeve, and lightly shirred back are here to help you combat the warmer weather while looking and feeling stylish.
The Scoop :
Notched, ballet neckline
Easy fitting but not oversized 
Bracelet length sleeve with shirring at the shoulder and elastic cuff
Shirring at back waist
Side pockets with contrast trim
55% Linen/45% Rayon 
Made in the U.S.A.