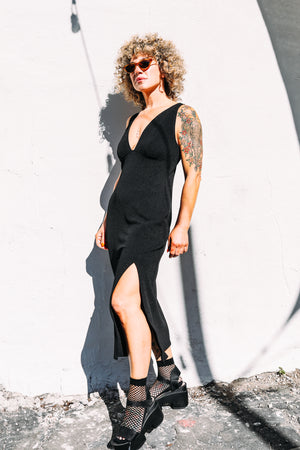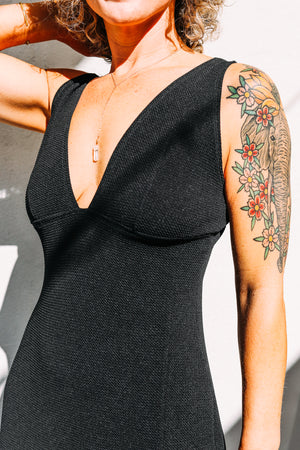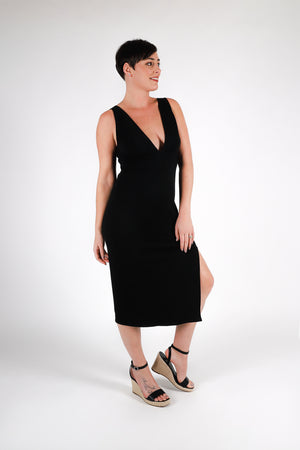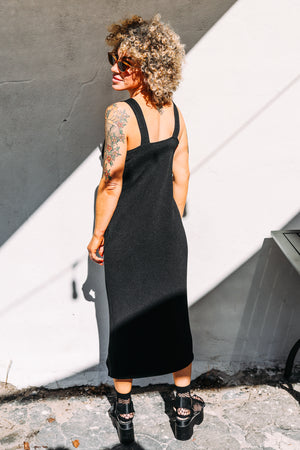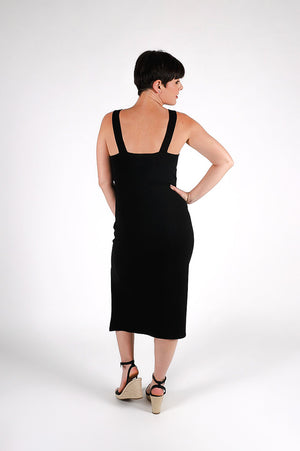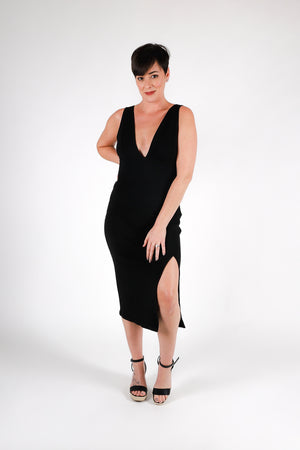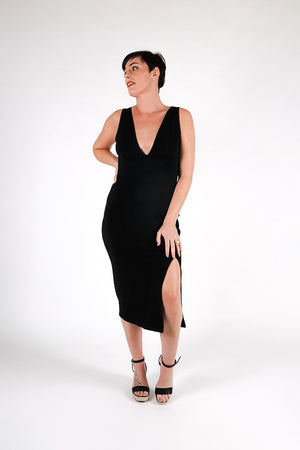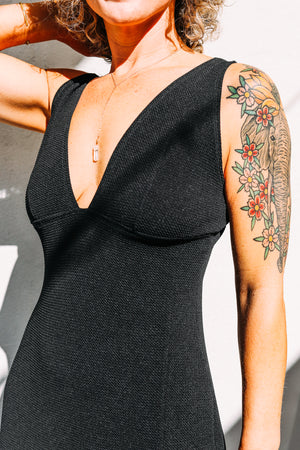 Take A Plunge V-Dress | Black
Although our Take A Plunge dress has a dramatic V neckline and body-con silhouette, you'll feel far from self conscious. The sturdy double-knit pique hugs just where it needs to, keeping everything secure and in place, so you can look sexy and feel comfortable at the same time!
The Deets
Deep V-Neckline front
Fitted Bodice
Wide straps across back
Fitted, high slip
95% Polyester/5% Spandex Stretch Pique
Made to order in the U.S.A.